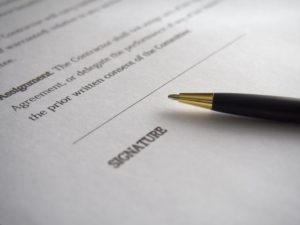 JACKSONVILLE RETIREMENT ORDERS LAW FIRM SERVING, DUVAL, CLAY, NASSAU, ST. JOHNS, FLAGLER AND BAKER COUNTIES
When there is a divorce, the division of property can have a major effect on financial assets such as savings accounts, benefits, and other financial assets.  Not knowing the status of your financial future can be highly stressful for many people. Enlisting the help of an experienced family lawyer such as Daniel M. Copeland can provide you with the necessary insight to provide clear legal guidance regarding your retirement assets.  At our firm, our attorney and staff have the necessary experience to ensure that any division of your financial assets resulting from your divorce are properly calculated and that you retain the maximum amount allowable by law.
The factors that the court considers when dividing property in the state of Florida include the length of the marriage; each party's liabilities and debts; the economic status of each party, the standard of living enjoyed by the parties during their marriage; and the financial contribution of each party to the marriage.
At Daniel M. Copeland, Attorney at Law, P.A., when necessary to provide the maximum protection of your financial assets, we have established relations with financial professionals that consider the tax consequences when the following financial accounts are subject to division because of divorce:
IRA

Roth IRA

401K

Military pension

Private pension

Public Pension

State teacher's retirement plans

Railroad Retirement Act plans
To set up your free telephone consultation, contact us at (904) 482-0616, or fill out the email contact below.
Please note, all information contained herein is provided for general informational purposes only.  The information herein is not intended as legal advice and should not be relied upon as such. Different factual scenarios may yield different results.  In addition, several other factors must be considered in each individual case, and those factors can only be ascertained by speaking directly with an attorney.
Contact Us
Email
scopeland@dmcopelandlaw.com
Phone
Address
9310 Old Kings Road South, Suite 1501, Jacksonville, Florida 32257
Call today to schedule a free telephone consultation
All Major Credit Cards Are Accepted