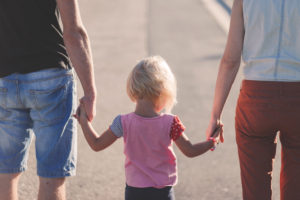 JACKSONVILLE RELOCATION WITH MINOR CHILDREN LAW FIRM SERVING, DUVAL, CLAY, NASSAU, ST. JOHNS, FLAGLER AND BAKER COUNTIES
If you are a custodial parent in Florida and you are considering a move of more than 50 miles from your current address, you may need to obtain legal advice regarding your move.  In 2006, the Florida legislature acted to clarify and refine the procedures regarding a patent's plan to relocate with the minor children.
A quick summary of the new parent relocation law is as follows:
In most cases, if a custodial parent desires to move a child to a new residence more than 50 mile or more away, the moving parent may need to obtain permission from the non-custodial parent or the court.

The moving parent must file and serve a Notice of Intent to relocate, with details of the new address, phone number, the reasons for the proposed relocation, and a proposal for accommodating the other parent's access, visitation, or time-sharing rights.

The other parent then has 30 days in which to file an objection to the move or to any aspect of the proposal.

During this 30 day period, the parents might enter into a written agreement documenting approval of the parental relocation, describing the new custody and visitation arrangements and defining the division of financial responsibilities for the travel expenses involved with periodic visits.

If the non-custodial parent objects, a hearing will be conducted by the court.
Although relocation with the minor child should be able to be resolved between the parties, it often becomes very contentious.  In such circumstances, you need an attorney who is experienced in relocation matters with minor children whether you are the parent seeking relocation or the parent who is objecting.
To set up your free telephone consultation, contact us at (904) 482-0616, or fill out the email contact below.
Please note, all information contained herein is provided for general informational purposes only.  The information herein is not intended as legal advice and should not be relied upon as such. Different factual scenarios may yield different results.  In addition, several other factors must be considered in each individual case, and those factors can only be ascertained by speaking directly with an attorney.
Contact Us
Email
scopeland@dmcopelandlaw.com
Phone
Address
9310 Old Kings Road South, Suite 1501, Jacksonville, Florida 32257
Call today to schedule a free telephone consultation
All Major Credit Cards Are Accepted