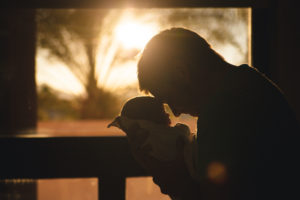 JACKSONVILLE PATERNITY AND FATHER'S RIGHTS LAW FIRM SERVING, DUVAL, CLAY, NASSAU, ST. JOHNS, FLAGLER AND BAKER COUNTIES
Many times a child is born to parents who are not married and the father signs the child's birth certificate or, in the absence of the father, the mother will place the father's name on the child's birth certificate.  While these acts may establish the father's obligation to pay child support for the child, it does not establish any rights for the father as to custody or visitation, access to school and medical records or the right for the father to have a say in the child's upbringing.
In order for the father to legally obtain these rights and to be able to have them enforced by the court, if necessary, the father must file a petition for establishment of paternity, parental responsibility, parenting plan/time-sharing schedule and other related relief with the court.  By doing so, not only will the father's child support obligation be established based on the number of overnights the child spends with the father, but it will also establish all of the father's other legal rights relating to the minor child. Once this is done, the mother can no longer dictate to the father when he is allowed to see his child and for what period of time.
At Daniel M. Copeland, Attorney at Law, P.A., our attorney and staff is highly experienced in assisting fathers establish their rights to their child.  Call us immediately for a free telephone consultation.
Disestablishment of Paternity:
The definition of family has substantially evolved in the last two generations.  Divorce is more common now than ever. People have children from more than one partner, born during marriage or not.  DNA now allows us to establish or DISESTABLISH that a certain man is the biological father of a child.
Several years ago, the Florida Legislature enacted a law facilitating the disestablishment of paternity.  While a woman may want child support from you, if you are not the biological father, you have no duty to pay.  Some men want to establish that they are indeed the father so they may be able to get custody or visitation rights.  Remember, you have just as much right to refuse to pay child support if you are not the father.
Disestablishment of paternity is a very sensitive and new issue in the law.  You need the advice of an experiences attorney, such as Daniel M. Copeland to advise you of your rights and the ramifications of exercising those rights.  If you believe that you are not the biological father of the child, you must act immediately after you learn facts that lead you to believe that you are not the father.  Once you have this knowledge, the law provides a very narrow window of time for you to act to disestablish paternity. Talk to an attorney now and then get a DNA test.
By examining all aspects of the situation, we are better prepared and have an increased ability to determine the best way in which to see that your interests are protected.  This is important to consider when deciding on a course of action to take when seeking a resolution of your case.
To set up your free telephone consultation, contact us at (904) 482-0616, or fill out the email contact below.
Please note, all information contained herein is provided for general informational purposes only.  The information herein is not intended as legal advice and should not be relied upon as such. Different factual scenarios may yield different results.  In addition, several other factors must be considered in each individual case, and those factors can only be ascertained by speaking directly with an attorney.
Contact Us
Email
scopeland@dmcopelandlaw.com
Phone
Address
9310 Old Kings Road South, Suite 1501, Jacksonville, Florida 32257
Call today to schedule a free telephone consultation
All Major Credit Cards Are Accepted