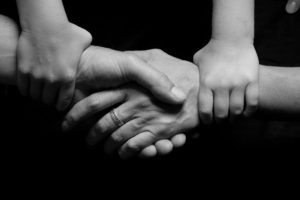 JACKSONVILLE PARENTING CLASSES LAW FIRM SERVING, DUVAL, CLAY, NASSAU, ST. JOHNS, FLAGLER AND BAKER COUNTIES
If you are a parent seeking a dissolution of marriage in Florida, you will have to participate in one of the various parenting classes offered throughout the state.  The number to call is 888-777-2298. By calling this number, you will be given the necessary contact information to schedule your parenting class for the county in which you reside.  The program is commonly referred to as Children First in Divorce and lasts about 4-1/2 hours.
The registration application must be made within 10 days of filing a petition for dissolution of marriage or petition for determination of paternity.  In order to enroll, you must have your case number, so please contact your attorney's office after the petition has been filed to obtain your case number if you do not already have it.
Although the formats may vary from county to county, each circuit has some type of program to help assist and educate parents with the needs of their children as the family moves through the divorce process.  Most family courts require both parents to attend and complete this course before it will enter a final judgment of dissolution of marriage, although there may be some exceptions due to particular circumstances of the parties.
If you and the other parent are not married and are involved in a paternity action, both of you will have to complete this course as well.
To set up your free telephone consultation, contact us at (904) 482-0616, or fill out the email contact below.
Please note, all information contained herein is provided for general informational purposes only.  The information herein is not intended as legal advice and should not be relied upon as such. Different factual scenarios may yield different results.  In addition, several other factors must be considered in each individual case, and those factors can only be ascertained by speaking directly with an attorney.
Contact Us
Email
scopeland@dmcopelandlaw.com
Phone
Address
9310 Old Kings Road South, Suite 1501, Jacksonville, Florida 32257
Call today to schedule a free telephone consultation
All Major Credit Cards Are Accepted