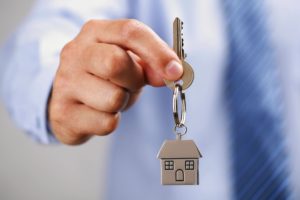 JACKSONVILLE LANDLORD AND TENANT LAW FIRM SERVING, DUVAL, CLAY, NASSAU, ST. JOHNS, FLAGLER AND BAKER COUNTIES
Located in Jacksonville, Florida the law firm of Daniel M. Copeland, Attorney at Law, P.A. meets the legal needs of commercial landlords throughout the country. We pride ourselves on protecting the rights and interests of commercial landlords, commercial property owners and commercial managers. Our firm has significant experience in commercial real estate matters involving eviction actions, civil actions and lease negotiations.
If you have a landlord-tenant question, call the law firm of Daniel M. Copeland, Attorney at Law, P.A. at 904-482-0616 to schedule your consultation. You can also e-mail us at scopeland@dmcopelandlaw.com and we will promptly contact you.
Our firm emphasizes being accessible to our clients. We believe that promptly returning phone calls, responding to time sensitive materials and being aggressive on your behalf is crucial to our successful law practice. We understand you have many responsibilities as a commercial landlord. We respond with legal services that respect your time and your desires for an effective resolution to your problems.
Daniel M. Copeland, Attorney at Law, P.A. represents many types of commercial landlord clients who own and operate many different types of properties. We offer comprehensive landlord-tenant law services that address the various needs of landlords.
We handle eviction actions to obtain possession of the property on behalf of our clients. Our firm represents clients in civil actions when tenants have violated lease terms. Let our office draft your next lease. We also handle lease negotiations for new leases, renewed leases and lease amendments.
Daniel M. Copeland, Attorney at Law, P.A. looks forward to helping you! Please contact us today to schedule your consultation.
Please note, all information contained herein is provided for general informational purposes only.  The information herein is not intended as legal advice and should not be relied upon as such. Different factual scenarios may yield different results.  In addition, several other factors must be considered in each individual case, and those factors can only be ascertained by speaking directly with an attorney.
Contact Us
Email
scopeland@dmcopelandlaw.com
Phone
Address
9310 Old Kings Road South, Suite 1501, Jacksonville, Florida 32257
Call today to schedule a free telephone consultation
All Major Credit Cards Are Accepted