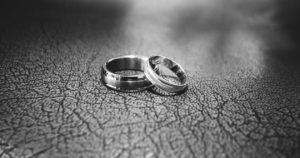 JACKSONVILLE FAMILY LAW FIRM SERVING, DUVAL, CLAY, NASSAU, ST. JOHNS, FLAGLER AND BAKER COUNTIES
There is a solution to every problem. As an experienced Jacksonville attorney, the office of Daniel M. Copeland, Attorney at Law, P.A. knows that the first step in resolving any domestic dispute should be to determine what outcome you want to accomplish when the case is complete. As a skilled advocate, Dan Copeland is a good listener. He is adept at both negotiating with the other party and, if necessary, confronting them to get the outcome that you want. Cooperation and collaboration have their limits, however; when litigation becomes necessary, Dan Copeland will not hesitate to go to court for you.
The office of Daniel M. Copeland, Attorney at Law, P.A. is located in Jacksonville, Florida, it is a comfortable place for clients to address their family-law concerns. Our attorney, Dan Copeland, helps individuals, couples, and families with a wide range of issues, including uncontested and contested divorce, child support and child custody, paternity, adoption and family violence matters.
Dan Copeland is an attorney who can act quickly to meet your needs. His office is conveniently located in the southern portion of Jacksonville, Florida, just minutes away from I-95 and I-295. If you require emergency legal assistance, Dan Copeland will be there to represent you in court.
To speak with our office about your family law needs, call Daniel M. Copeland, Attorney at Law, P.A. at (904) 482-0616 or e-mail us at scopeland@dmcopelandlaw.com. Our firm emphasizes being accessible to our clients. We believe that promptly returning phone calls, responding to time sensitive materials and being aggressive on your behalf is crucial to our successful law practice.
Daniel M. Copeland, Attorney at Law, P.A. looks forward to helping you! Please contact us today to schedule your consultation.
Please note, all information contained herein is provided for general informational purposes only.  The information herein is not intended as legal advice and should not be relied upon as such. Different factual scenarios may yield different results.  In addition, several other factors must be considered in each individual case, and those factors can only be ascertained by speaking directly with an attorney.
Contact Us
Email
scopeland@dmcopelandlaw.com
Phone
Address
9310 Old Kings Road South, Suite 1501, Jacksonville, Florida 32257
Call today to schedule a free telephone consultation
All Major Credit Cards Are Accepted