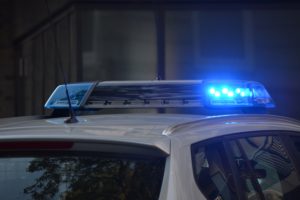 JACKSONVILLE DOMESTIC VIOLENCE FIRM SERVING, DUVAL, CLAY, NASSAU, ST. JOHNS, FLAGLER AND BAKER COUNTIES
At Daniel M. Copeland, Attorney at Law, P.A., our firm is wholly committed to helping people through difficult times.  Very few family issues can devastate a family as domestic violence.
If you are a victim of domestic violence, we will fight for you and protect your rights and assist you in obtaining a domestic violence injunction on your behalf to restore peace in your home.
A domestic violence injunction may:
Grant you the exclusive use and possession of the marital home;

Prohibit your abuser from making further contact whether in person, by phone, email, through third parties, or by other means of communication with you;

Establish temporary child support and spousal support;

Order such other relief as the court may determine appropriate for your circumstances, including a temporary custody order.
If you have been accused of domestic violence, time is not on your side.  Do not delay, contact us immediately to protect your rights. If a court makes a finding that you have committed an act of domestic violence, the impact on your life and career can be substantial.  If you have children, your custody and visitation rights are in significant jeopardy. If you are an active duty member of the military, a civilian law enforcement officer, your employment in these as well as a number of other jobs will be significantly impacted.  You may be demoted, placed on restricted duty, be denied advancement or even terminated from your employment.
Call us immediately if you have been served with a Temporary Restraining Order (TRO) because the earlier our experienced attorney and staff starts working on your case, the better opportunity we have in mitigating the negative effects of an accusation of domestic violence on your life and career.
To set up your free telephone consultation, contact us at (904) 482-0616, or fill out the email contact below.
Please note, all information contained herein is provided for general informational purposes only.  The information herein is not intended as legal advice and should not be relied upon as such. Different factual scenarios may yield different results.  In addition, several other factors must be considered in each individual case, and those factors can only be ascertained by speaking directly with an attorney.
Contact Us
Email
scopeland@dmcopelandlaw.com
Phone
Address
9310 Old Kings Road South, Suite 1501, Jacksonville, Florida 32257
Call today to schedule a free telephone consultation
All Major Credit Cards Are Accepted