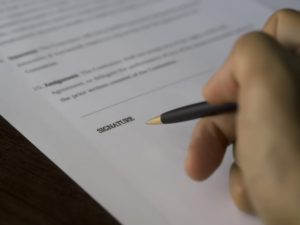 JACKSONVILLE DIVORCE LAW FIRM SERVING, DUVAL, CLAY, NASSAU, ST. JOHNS, FLAGLER AND BAKER COUNTIES
If you are thinking about getting a divorce or have been served with a petition for dissolution of marriage, you need to focus on the long term as well as finding solutions for immediate practical problems such as who is going to remain in the marital home, interim child support, custody and visitation with the children and support during the pendency of your case.
At Daniel M. Copeland, Attorney at Law, P.A., our experienced attorney and staff will assist you with the legal counsel to quickly and effectively resolve issues that may arise in your divorce.
Daniel M. Copeland and his highly experienced staff will help you confront and resolve the issues that arise in your divorce, among which are the most common:
Child custody, child support , and alimony;

Visitation schedules (both temporary and permanent);

The disclosure of assets, incomes, and debts;

Division of real property, litigation and negotiations;

Planning relocation with the children to another state or distant town or city in Florida;

Division of retirement accounts whether military, rail road retirement, or other retirement accounts such as SEPS, 401(k) and IRAs.
To set up your free telephone consultation, contact us at (904) 482-0616, or fill out the email contact below.
Please note, all information contained herein is provided for general informational purposes only.  The information herein is not intended as legal advice and should not be relied upon as such. Different factual scenarios may yield different results.  In addition, several other factors must be considered in each individual case, and those factors can only be ascertained by speaking directly with an attorney.  
Contact Us
Email
scopeland@dmcopelandlaw.com
Phone
Address
9310 Old Kings Road South, Suite 1501, Jacksonville, Florida 32257
Call today to schedule a free telephone consultation
All Major Credit Cards Are Accepted