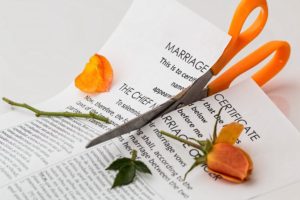 JACKSONVILLE CONTESTED DIVORCE LAW FIRM SERVING, DUVAL, CLAY, NASSAU, ST. JOHNS, FLAGLER AND BAKER COUNTIES
In situations where both parties agree to all conditions and terms of a divorce, they may proceed with an action that is considered to be an uncontested divorce.  However, if either party disagrees on one or more of these terms, then the matter becomes a contested divorce. In such an event, because of the multitude of issues that may arise in a contested divorce, are required to be addressed and may have long-term effects on either or both of the parties, it is essential that you seek experienced legal representation.
At Daniel M. Copeland, Attorney at Law, P.A., our attorney and staff have represented hundreds of clients in contested divorce proceedings.  Our firm provides our clients with proven negotiation skills, trial-tested insight and, if necessary, aggressive litigation in order to obtain the best possible outcome for you.
Contested Divorce Proceedings.
A contested divorce occurs when one or both parents in a marriage dispute some or all aspects of their divorce, including child custody, child support, property division and alimony.  A contested divorce typically takes much longer to resolve and involves increased legal fees, as well as stress.
The following are the most typical steps involved in a contested divorce proceeding:
Interviewing and hiring a divorce attorney;

Completing a detailed client intake information sheet;

Preparing, filing and serving the divorce petition;

Responding to the petition or counter-petition;

Preparing and filing the following:
Family Law Financial Affidavit;

Uniform Child Custody Enforcement Act (UCCJEA) Affidavit;

Non-Military Affidavit or Military Affidavit if either spouse in an active duty member of the Armed Services of the United States;

Notice of Related Cases;

Notice of Social Security Numbers;

Notice of Filing Confidential Information with the Court;

Compliance with Mandatory Disclosure.
The discovery process;

Pre-trial motions and hearings;

Mediation and settlement negotiations between the parties;

Trial.
A contested divorce is a highly complex proceeding that you should not attempt to handle on your own, especially if there is a minor child or children involved.  At Daniel M. Copeland, Attorney at Law, P.A., our attorney and staff are highly experienced and talented in conducting all phases of a contested divorce proceeding in order to provide you with the best possible result based on your particular situation.
To set up your free telephone consultation, contact us at (904) 482-0616, or fill out the email contact below.
Please note, all information contained herein is provided for general informational purposes only.  The information herein is not intended as legal advice and should not be relied upon as such. Different factual scenarios may yield different results.  In addition, several other factors must be considered in each individual case, and those factors can only be ascertained by speaking directly with an attorney.  
Contact Us
Email
scopeland@dmcopelandlaw.com
Phone
Address
9310 Old Kings Road South, Suite 1501, Jacksonville, Florida 32257
Call today to schedule a free telephone consultation
All Major Credit Cards Are Accepted