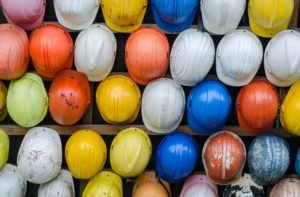 JACKSONVILLE CONSTRUCTION LAW FIRM SERVING, DUVAL, CLAY, NASSAU, ST. JOHNS, FLAGLER AND BAKER COUNTIES
Legal issues involving construction matters and disputes are often complex and nearly always time-sensitive.  In order to preserve your rights to seek relief in a construction dispute, regardless of whether you are the property owner, contractor, sub-contractor or vendor who supplied materials to the project, there are a number of requirements that you must have timely complied with and if you have failed to do so, you may have lost substantial rights and remedies.
Prior to opening his law offices, Daniel M. Copeland and with his wife, Sharon Copeland owned and operated a highly successful construction business in Northeast Florida for approximately 10 years.  During this time, they built over 1,400 single family homes; they also constructed a number of commercial projects, of which one of the most notable is the Lower School Library at The Bolles School located in Jacksonville, Florida.  
In addition to the construction operations, Dan and Sharon also develop 12 residential subdivisions that resulted in over 2,000 single family residential building lots.
After considering law school, Sharon decided instead to enter into politics and was elected to the Jacksonville City Council representing District 6 (Mandarin) and from 2003 to 2007, Sharon served as the vice-chair and chairperson of the City Council's Land Use and Zoning Committee (LUZ).  During her last year of service, Sharon oversaw the complete revision of the local zoning and land use code that is still in use today
When you hire Daniel M. Copeland, Attorney at Law, P.A. to represent you in any construction matter, whether you are the owner or the contractor, in addition to receiving excellent legal representation, you also receive the benefits of the practical knowledge gained through years of actual hands on experience in construction, land development, and land use and zoning.
To set up your free telephone consultation, contact us at (904) 482-0616, or fill out the email contact form below.
Please note, all information contained herein is provided for general informational purposes only.  The information herein is not intended as legal advice and should not be relied upon as such. Different factual scenarios may yield different results.  In addition, several other factors must be considered in each individual case, and those factors can only be ascertained by speaking directly with an attorney.
Contact Us
Email
scopeland@dmcopelandlaw.com
Phone
Address
9310 Old Kings Road South, Suite 1501, Jacksonville, Florida 32257
Call today to schedule a free telephone consultation
All Major Credit Cards Are Accepted