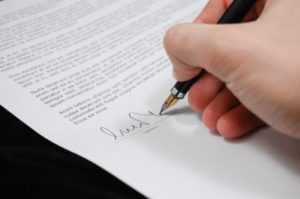 JACKSONVILLE COMPLEX CHILD SUPPORT LAW FIRM SERVING, DUVAL, CLAY, NASSAU, ST. JOHNS, FLAGLER AND BAKER COUNTIES
Whether a child is born to a married couple or to two people who have not taken that formal step, when the family with the minor child(ren) are faced with a break-up, one of the most sensitive areas of dealing with the break-up are the child(ren)'s welfare.  It is necessary to settle matters such as education, healthcare and custody, as well as child support. It is essential that fair and equitable child support payments be worked out, so that the court-ordered payments are actually made and the child is not left to suffer with inadequate or no financial support.  The guidelines for child support are set forth in the Florida Statutes, and our knowledgeable attorney and staff will be able to go over the guidelines with you and predict any possible variation to these guidelines which the Court may take into consideration.
Child Support Calculations in Florida.
A number of factors are taken into account when determining the child support amount in Florida, including:
Income of both parents, including bonuses and commissions;

Income from a business owned by either parent;

The number of children who are subject to child support in this action;

Daycare costs paid by both parents;

Health care insurance costs of both parents, including medical, dental and vision.
Subtleties in your particular case may be a cause for a variation of the child support, or it may be necessary in the future to ask for a modification of child support due to a change in circumstances, effectively increasing or possibly decreasing the support received, such as:
Calculation of income in cases involving self-employed spouses;

Imputing income to voluntarily unemployed parties;

High child care costs resulting from a child's illness, disability or physical impairment;

Treatment of seasonal income or bonus pay;

Child support deviations in cases involving special circumstances.
Unfortunately, there are times when child support becomes an issue, and it is then necessary to seek the help of an experienced lawyer to deal with this so that the rights of you and your child are protected.  With child support for your case being such a vital part of yours and your child's future, selecting an experienced child support lawyer is a must. You may rest assured that our experienced attorney and staff and Daniel M. Copeland, Attorney at Law, P.A. will aggressively protect the best interests of you and your child(ren) in any support issue.
To set up your free telephone consultation, contact us at (904) 482-0616, or fill out the email contact below.
Please note, all information contained herein is provided for general informational purposes only.  The information herein is not intended as legal advice and should not be relied upon as such. Different factual scenarios may yield different results.  In addition, several other factors must be considered in each individual case, and those factors can only be ascertained by speaking directly with an attorney.
Contact Us
Email
scopeland@dmcopelandlaw.com
Phone
Address
9310 Old Kings Road South, Suite 1501, Jacksonville, Florida 32257
Call today to schedule a free telephone consultation
All Major Credit Cards Are Accepted